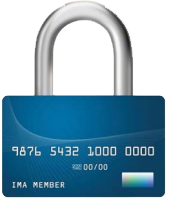 Want to keep your customers on site without the risks associated with storing credit card data? The Beanstream Tokenization payment module is the solution!
The Beanstream Tokenization payment module lets merchants create secure payment accounts for their customers. Because everything is secured at Beanstream, merchants can minimize the need for repeat data entry the next time a customer shops at their store.
This module is 100% PCI compliant - PCI compliance being a security standard to help merchants protect credit card data, both online and offline, for all types of credit cards. PCI Data Security Standard (PCI DSS) helps protect consumers against identity theft as well as credit card data theft. Each step taken toward PCI compliance provides another level of security.
Limit your online credit card processing risk while providing a great payment experience for your clients. Customers can add multiple cards, delete cards and reuse the same card with confidence.
Highlights

Serve your valued clients
Did you know repeat shoppers also tend to make larger dollar purchases? Treat your most valuable clients to an optimal payment experience - don't burden them with duplicate data entry.

Simplify PCI - keep customers on site
It's the big e-store debate - struggle with PCI certification or host payment pages offsite. The Beanstream Tokenization payment module solves the issue. You'll be up and running faster and with the solution you need.

Streamline manual processing
Need to process email or phone orders? The Beanstream Tokenization payment module makes it easy. Create an account once. No need to re-enter card data for repeat orders.
How Tokenization Works
With Beanstream Tokenization, customers can create their stored cards in the checkout process while running through a standard checkout. Customers can also add cards in the manage stored cards account area.
This module supports VBV 3DS Tokenization.
What is VBV?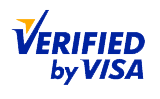 Verified by Visa is a global online cardholder authentication service from Visa that verifies the authenticity of an online shopper, in real time, through the shopper's use of his or her personal password. The Verified by Visa service gives your customers an extra level of security so they can shop online more confidently, and significantly reduces fraudulent transactions and chargebacks for you. It's a service offered exclusively to VISA* cardholders and merchants that accept VISA cards as a method of payment with a win-win outcome for both.
Support
Need Help?
Please contact us using the contact form. Paid installation is available.
Please Note:
We do not test, warrant or guarantee our modules for Magento installations running on Windows Server/IIS. Please contact your hosting provider to determine the Web Server and Operating System of your Magento store.